#1 Clear up Common Misconceptions
1. "I can't afford to buy a home now."
FACT: If you're paying rent, you can buy.

2. "I should wait until the real estate market gets better."
FACT: The long-term factors, not the short-term market, are what make real estate one of the most stable investments.

3. "I don't have money for a down payment."
FACT: Many options are available to make a down payment, some as low as 5 percent.

4. "I can't buy a home because my credit isn't very good."
FACT: A loan officer can help resolve credit challenges and explore your options.

5. "I can't afford to buy my dream home."
FACT: Buying a home and building equity puts you closer to that dream home than if you hadn't bought at all.

6. "I should wait to buy a home until I get married."
FACT: Again, getting in the game is key. If your future spouse doesn't like the home, rent it or sell it and put your incomes toward a new one.
#2 Use a Home Search App
Take your online home search to the next level by downloading a mobile app.
Keller Williams pledged to invest $1 Billion on technology for the best possible consumer experience – as a result, Keller Williams purchased 'THE mobile-platform' used by 3,000 different other real estate brokerage companies, SmarterAgent, the most widely used mobile-platform in the real estate industry. Thanks to GPS-enabling technology, our app shows you what's available exactly where you are or lets you easily look for homes to buy or rent in any location across the United States and Canada. Download Keller Williams' Home Search App for free here.

Here are some features you'll gain access to:

Dynamic Map: Draw a perimeter or drop a pin to see nearby homes for sale or rent, as well as open houses.

Custom Searches: Narrow results by choosing filters like price, number of beds and more.

Complete Inventory: The app shows you all properties currently listed in the MLS database.

Share Information: At the touch of a button, share your finds with friends and family.

24/7 Access: Save your searches and favorite listings, as well as notes and additional photos, and access them across your devices.

A Personal Connection: Within the app, you can connect with us so we can provide more information or schedule a walk-through.

Keller Williams' $1 BILLION tech fund means there are big App updates coming soon:

– You will be able choose a SPECIFIC ROOM AS THE FIRST PICTURE YOU SEE for each home listed for sale.

– Kelle, KW's Artificial Intelligence, will soon integrate with your KW App.

– Tour Mode will allow you to walk, bike, or drive an area and the app will capture nearby homes; once you end the tour, the homes will be stored in a "collection" for you to view whenever you'd like.

– Photos of homes will be broken down by room.
Check out the video below – Alex, the Operations Manager at the Bateman Group of Keller Williams shows you the KW Home Search App.
Download the Keller Williams Home Search App for Free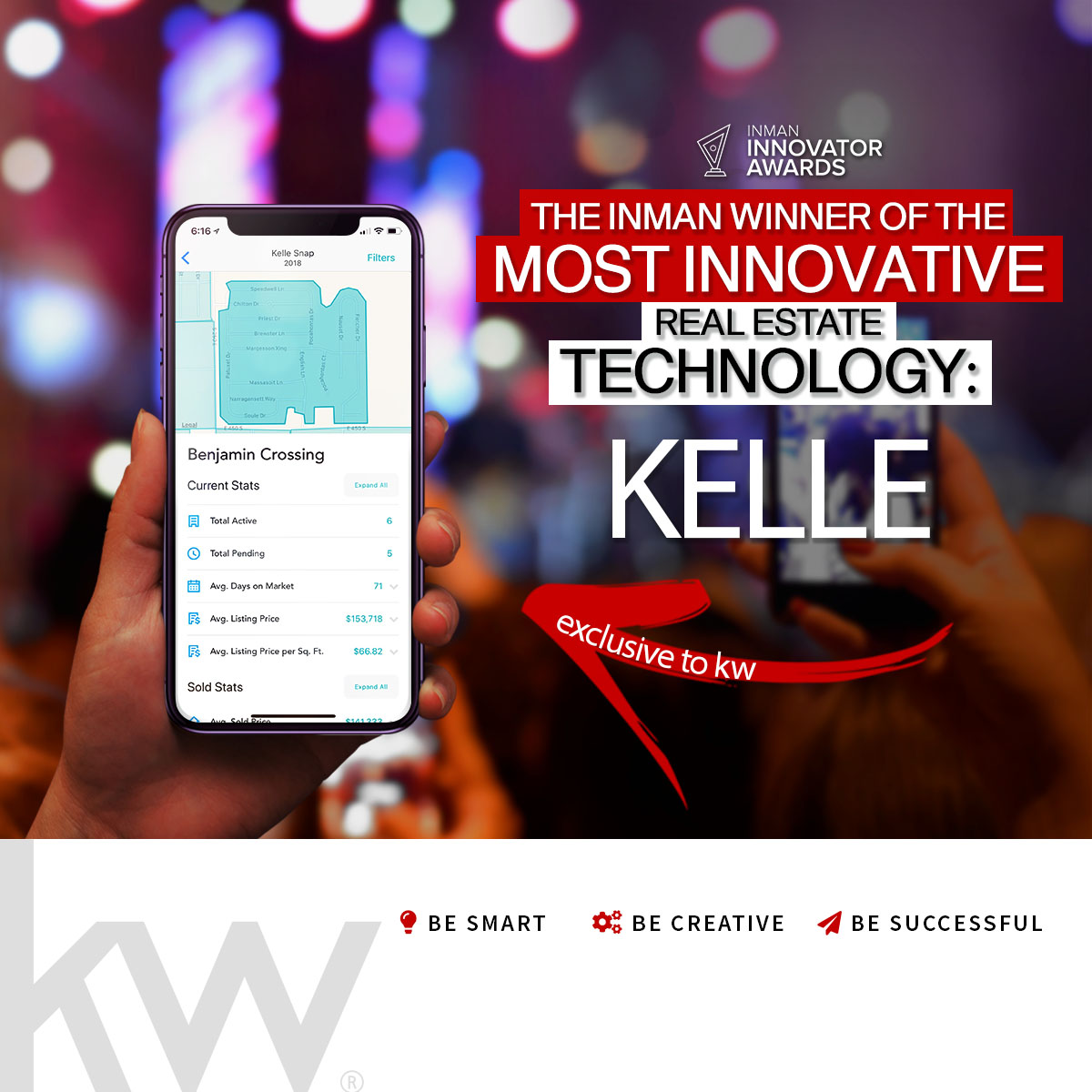 #3 Contact a Real Estate Agent
1. Let us be your guides. Home-buying is a complex process, but that doesn't mean it has to be a headache for you. We will guide you through every step of the transaction, from negotiations to closing and anything that pops up along the way.
2. Gain personal assistants. Because our business is focused on you, we will deliver you the best options in your price point by drilling down and searching diligently for homes that meet your criteria – including homes that might not be listed online.

3. Put our experience to work for you. From ensuring a thorough inspection to selecting a lending option, we've been through it all and can provide expert guidance, which can save you time and money.

4. We never stop learning. By working with a Keller Williams team, you benefit from our access to exclusive tools and training unmatched by any other real estate company in the world – Keller Williams recently pledged to invest $1 Billion on technology for the best consumer experience possible.

5. It doesn't cost a thing. You don't have to pay any money unless and until you purchase your home.

Today's home searches start online, but with each app and website showing different information, it's easy to get overwhelmed – and difficult to know which sites to trust.

As local experts, we will save you time and hassle in your home search by helping you sort through all this information to make an educated decision that's the right one for you.

Your needs, your dreams, your questions, your concerns, your finances, your time and your life – these are our priorities throughout your home search, and we will take the time to understand them because they are important to us. After all, our ultimate goal is to attain your complete satisfaction. That's why much of our business comes from repeat clients and referrals.

Finding a property that exceeds your expectations starts with a team that exceeds your expectations.