Keller Mortgage was designed to help you save thousands on your real estate transaction. The Keller Mortgage ZeroPlus loan is ONLY AVAILABLE THROUGH KELLER WILLIAMS AGENTS.
How Can the Keller Mortgage ZeroPlus Loan Save You Thousands?
Zero Origination Fees
Zero Processing Fees
Zero Underwriting Fees
Low Rates (see table 1-1 at the bottom)
Costs
Traditional mortage lenders charge fees to cover the costs of physical offices, advertising, expensive lead-gen services, and big marketing agreements.
Keller Mortgage has eliminated the costs in the paragraph above. The Keller Mortgage business model makes it very difficult for competing lenders to match the ZeroPlus loan, the business model was streamlined in order to attract more customers to Keller Williams real estate agents.
Technology
You will use our Agents' Keller Williams App and the Keller Mortgage online process to seamlessly connect the mortgage process and purchase transaction. You can verify credit, complete applications, connect to bank accounts and upload docs all with the touch of a button.
Experienced Loan Officers
Keller Mortgage's Loan Officers (LOs) average 9+ years in the industry and 20+ loans per month (Traditional LOs average 2.4 loans per month).
Volume
Keller Mortgage is a high loan volume, low margin lender. Keller Mortgage does more loans than standard mortgage lenders so our customers benefit.
Keller Mortgage also Benefits Sellers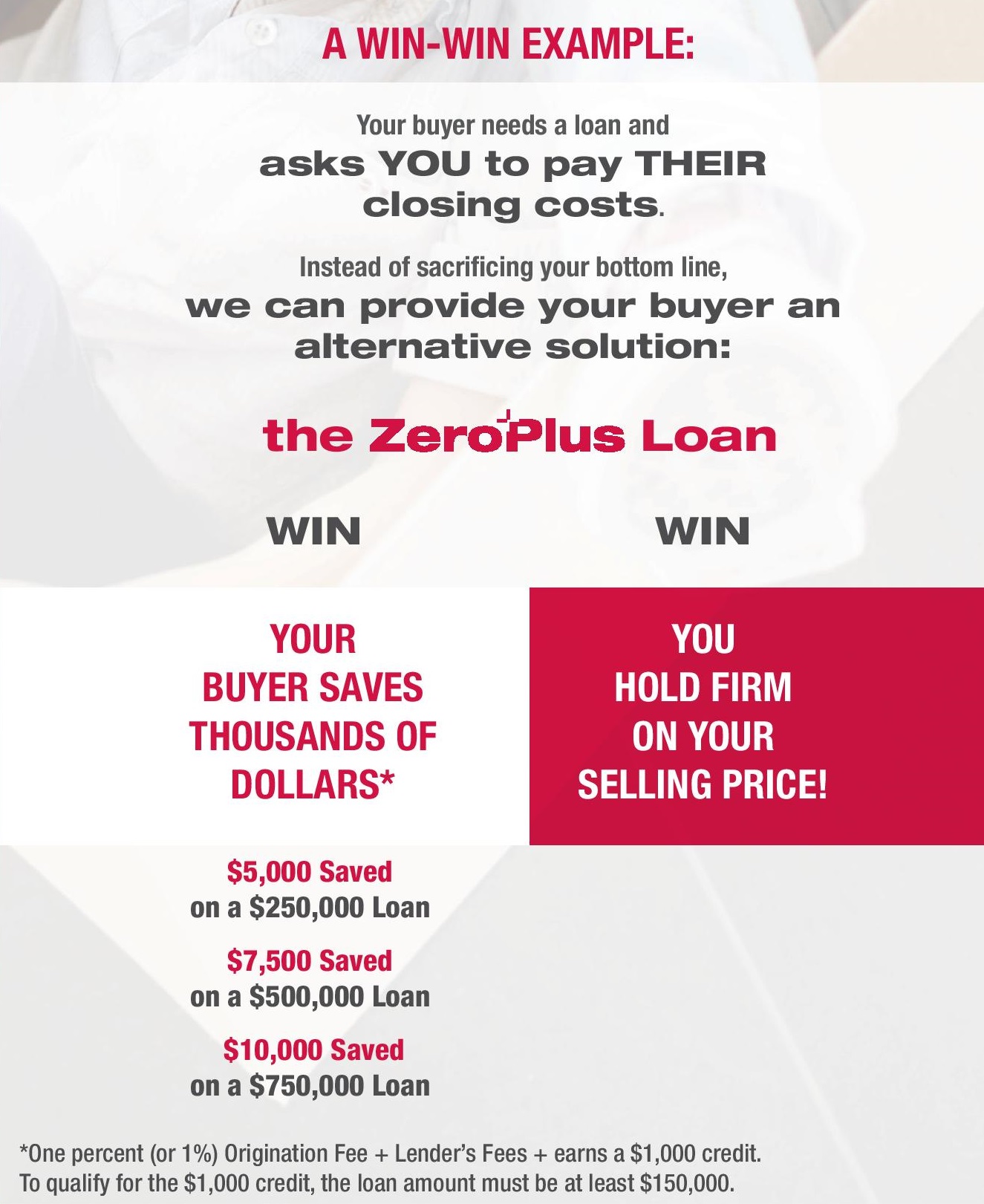 Table 1-1
Keller Mortgage is only waiving lender fees, not all fees. Certain officers, directors, and owners of Keller Williams Realty, Inc. have ownership interests in Keller Mortgage. You are not required to use Keller Mortgage. Please read our Affiliated Business Arrangement Disclosure HERE.